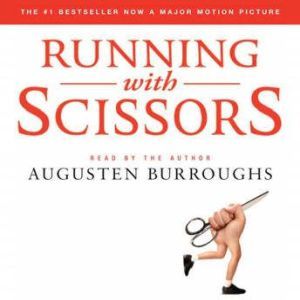 Synopsis
Running with Scissors is the true story of a boy whose mother (a poet with delusions of being Anne Sexton) gave him away to be raised by her psychiatrist, a dead ringer for Santa and a lunatic in the bargain.Suddenly, at age twelve, Augusten Burroughs found himself living in a dilapidated Victorian house in perfect squalor. The doctor's bizarre family, a few patients, and a pedophile living in the backyard shed completed the tableau. Here, there were no rules. There was no school. The Christmas tree stayed up until summer, and Valium was eaten like Pez. And when things got dull, there was always the vintage electroshock-therapy machine under the stairs...Running with Scissors is at turns foul and harrowing, compelling and maniacally funny. But above all, it is a truly amazing chronicle of an ordinary boy's survival under the most extraordinary circumstances.Running with Scissors AcknowledgmentsGratitude doesn't begin to describe it: Jennifer Enderlin, Christopher Schelling, John Murphy, Gregg Sullivan, Kim Cardascia, Michael Storrings, and everyone at St. Martin's Press. Thank you: Lawrence David, Suzanne Finnamore, Robert Rodi, Bret Easton Ellis, Jon Pepoon, Lee Lodes, Jeff Soares, Kevin Weidenbacher, Lynda Pearson, Lona Walburn, Lori Greenburg, John DePretis, and Sheila Cobb. I would also like to express my appreciation to my mother and father for, no matter how inadvertently, giving me such a memorable childhood. Additionally, I would like to thank the real-life members of the family portrayed in this book for taking me into their home and accepting me as one of their own. I recognize that their memories of the events described in this book are different than my own. They are each fine, decent, and hard-working people. The book was not intended to hurt the family. Both my publisher and I regret any unintentional harm resulting from the publishing and marketing of Running with Scissors. Most of all, I would like to thank my brother for demonstrating, by example, the importance of being wholly unique.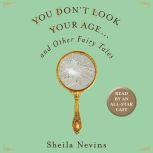 You Don't Look Your Age...and Other Fairy Tales
by
Sheila Nevins
"...the decided advantage of the audio book is that it is read by a cast of stars as long as your arm — thanks to Nevins' considerable achievements in television and production...This is choice listening for the car, as the stories are short a...
Narrator: Lena Dunham
Published: 05/02/2017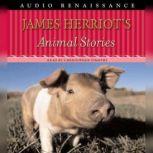 James Herriot's Animal Stories
by
James Herriot
Available for the first time on CD, ten more delightful stories from the pen of the world's most beloved veterinarian—guaranteed to delight the Yorkshire vet's worldwide legions of fansWhen you enter the world of James Herriot's Animal Stories...
Narrator: Christopher Timothy
Published: 03/01/2003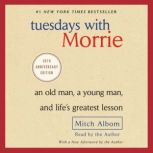 Tuesdays with Morrie
by
Mitch Albom
Maybe it was a grandparent, or a teacher, or a colleague.  Someone older, patient and wise, who understood you when you were young and searching, helped you see the world as a more profound place, gave you sound advice to help you make you...
Narrator: Mitch Albom
Published: 06/01/2004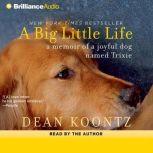 A Big Little Life
by
Dean Koontz
In a profound, funny, and beautifully rendered portrait of a beloved companion, bestselling novelist Dean Koontz remembers the golden retriever who changed his life. A retired service dog, Trixie was three when Dean and his wife, Gerda, welcomed her...
Narrator: Dean Koontz
Published: 07/11/2011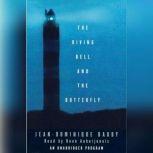 The Diving Bell and the Butterfly
by
Jean-Dominique Bauby
In 1995, Jean-Dominique Bauby was the editor-in-chief of French Elle, the father of two young childen, a 44-year-old man known and loved for his wit, his style, and his impassioned approach to life. By the end of the year he was also the victim of a...
Narrator: RenA© Auberjonois
Published: 11/20/2007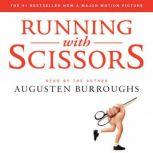 Running with Scissors
by
Augusten Burroughs
Running with Scissors is the true story of a boy whose mother (a poet with delusions of being Anne Sexton) gave him away to be raised by her psychiatrist, a dead ringer for Santa and a lunatic in the bargain.Suddenly, at age twelve, Augusten Burroug...
Narrator: Augusten Burroughs
Published: 09/05/2006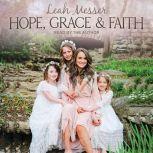 Hope, Grace & Faith
by
Leah Messer
In her unflinching and honest memoir, Leah Messer takes listeners behind the scenes and shares an intimate, often heartbreaking, portrait of her turbulent childhood in rural West Virginia, the rock bottom that forced her to reevaluate her life, and ...
Narrator: Leah Messer
Published: 03/02/2021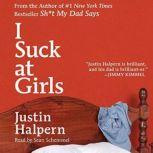 I Suck at Girls
by
Justin Halpern
From the #1 New York Times bestseller author of Sh*t My Dad Says, Justin Halpern, comes a laugh-out-loud funny and deeply touching collection of personal stories about relationships with the opposite sex, from a first kiss to getting engaged and al...
Narrator: Sean Schemmel
Published: 05/15/2012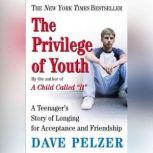 The Privilege of Youth
by
Dave Pelzer
More than six million readers can attest to the heartbreak and courage of Dave Pelzer's story of growing up in an abusive home. His inspirational books have helped countless others triumph over hardship and misfortune.Now this former lost boy ...
Narrator: J. Charles
Published: 05/16/2017

AudiobooksNow review by Beth on 2007-06-08 19:34:04
This was a quirky, dark book. Very readable and definately made me feel wholesome and mainstream.
AudiobooksNow review by MIRANDA on 2008-01-27 18:41:38
I laughed out loud many times while reading this book. It was witty and insightful and I'll definitely read it again.
AudiobooksNow review by Nicole on 2008-08-17 04:44:47
Worth reading. You find yourself saying NO WAY, but yes way.
AudiobooksNow review by Dustine on 2012-06-05 19:08:08
My adult daughter recommended Burroughs books so highly I was looking forward to listening to this one. But, oh my! I could barely listen to the first disc before packaging it up and sending it back. And had I read the other reviews here, hundreds of times better written than my own, I would not have wasted my time on this at all. I am SO glad I stopped with the first disc. There are thousands of books more worthy of my time including those on anything relating to geology, Africa or anything as removed from fractured psychology as possible.
{"id":"242682","ean":"9781427200563","abr":"Abridged","title":"Running with Scissors: A Memoir","subtitle":"A Memoir","author":"Augusten Burroughs","rating_average":"4.31","narrator":"Augusten Burroughs","ubr_id":"365303","abr_id":"242682","ubr_price":"19.99","abr_price":"10.99","ubr_memprice":"11.99","abr_memprice":"6.59","ubr_narrator":"","abr_narrator":"Augusten Burroughs","ubr_length":"Unabridged: 7 hr 37 min","abr_length":"Abridged: 4 hr 59 min"}