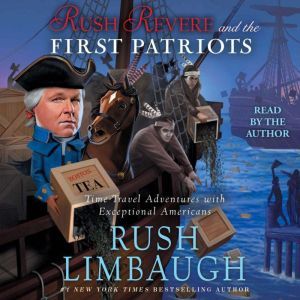 Synopsis
Rush Revere rides again! Saddle up with Rush Limbaugh's really good pal for a new time-travel adventure."Whoa there, young historians! Before we go rush, rush, rushing off anywhere, I'd like a moment. I'm Liberty, Rush Revere's loquacious equine companion—his trusty talking horse! Always at the ready to leap from the twenty-first century into America's past, that's me. When he says 'Let's go!' I'm so there. I'm jazzed, I'm psyched, I'm—""Ah, excuse me, Liberty?""Yeah, Rush?""Usually you say 'oh no, not again!' and 'while we're in colonial Boston, can I try the baked beans?'""Okay, fine—you do the talking. I'll just be over here, if you need me.…"Well, he's sulking now, but I couldn't be your tour guide across time without Liberty! His name says it all: the freedom we celebrate every July Fourth with fireworks and hot dogs (and maybe some of those baked beans). But how did America get free? How did thirteen newborn colonies tell the British king where he could stick his unfair taxes?Jump into the bustling streets of Boston in 1765, where talk of revolution is growing louder. I said LOUDER. You'll have to SHOUT to be heard over the angry cries of "Down with the king!" and "Repeal the Stamp Act!" that fill the air. You'll meet fierce supporters of liberty like Samuel Adams, Benjamin Franklin, and my idol, Paul Revere, as they fearlessly defy British rule. It's an exciting, dangerous, turbulent, thrilling time to be an American…and exceptional young patriots like you won't want to miss a minute. Let's ride!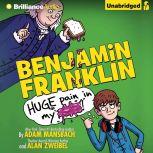 Benjamin Franklin: Huge Pain in My...
by
Adam Mansbach
Dear Mr. Franklin,First of all, let me just say that this Assignment is Stupid. You are Dead. Why am I writing a letter to Some dead guy I've never even met?This is the start to a most unlikely pen pal relationship between thirteen-year-old Franklin...
Narrator: Nick Podehl
Published: 09/08/2015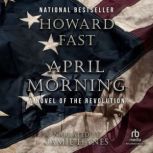 April Morning
by
Howard Fast
Historical novelist Howard Fast brings the past colorfully to life with his powerful stories. In his best-selling April Morning, he portrays a young man's introduction to the harsh realities of war during our nation's fight for independence. Fifteen...
Narrator: Jamie Hanes
Published: 10/01/2002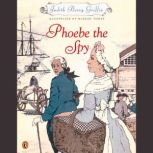 Phoebe the Spy
by
Judith Griffin
Someone is planning to kill George Washington, and young Phoebe Fraunces is trying to save his life. Phoebe gets a job as George Washington's housekeeper, but her real job is to work as a spy. She listens and watches very carefully, and she meets he...
Narrator: Allyson Johnson
Published: 01/08/2019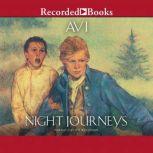 Night Journeys
by
Avi
In this colonial adventure tale, set on the Pennsylvania-New Jersey border in 1768, Everett Shinn is enlisted in a search for two runaway indentured servants. Eager for adventure and to become a hero by capturing the runaways himself, 12-year-old Pe...
Narrator: Jeff Woodman
Published: 12/15/1997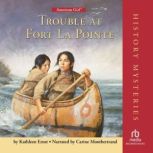 Trouble at Fort La Pointe
by
Kathleen Ernst
In order for Suzette's papa to stay with his Ojibwe family year round, he must win the fur-trapping competition at Fort La Pointe Island in Lake Superior. But a troublemaker is sabotaging the competition-and making it seem like her papa's fault! To ...
Narrator: Carine Montbertrand
Published: 04/16/2003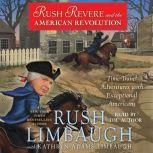 Rush Revere and the American Revolution
by
Rush Limbaugh
THE AMERICAN REVOLUTION HAS BEGUN—AND RUSH REVERE, LIBERTY THE HORSE, AND THE TIME-TRAVELING CREW ARE READY TO RIDE INTO THE ACTION!Join us on this incredible time-travel adventure!Liberty, my wisecracking horse, our old friends Cam, Tommy, Fr...
Narrator: Rush Limbaugh
Published: 10/28/2014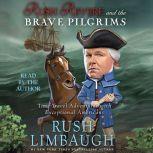 Rush Revere and the Brave Pilgrims
by
Rush Limbaugh
Nationally syndicated radio talk-show host Rush Limbaugh has long wanted to make American history come to life for the children of his listeners, so he created the character of a fearless middle-school history teacher named Rush Revere, who travels ...
Narrator: Rush Limbaugh
Published: 10/29/2013

Rocket's Red Glare, The
by
Peter Alderman
Join Francis Scott Key on the choppy waters of the Chesapeake Bay in this stunning iconographic video that will transport you to one of the most important days in U.S. history. This video tells the story of the creation of the American National Anth...
Narrator: Chris Lutkin
Published: 04/12/2016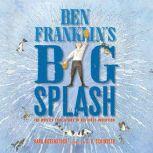 Ben Franklin's Big Splash
by
Barb Rosenstock
Ben Franklin loved to swim and, at the age of eleven, he was determined to swim like a fish - fins and all! This fascinating and lively account of young Ben's earliest invention follows the budding scientist's journey as he tests and retests his swi...
Narrator: Susie Berneis
Published: 01/20/2015

{"id":"457677","ean":"9781442369221","abr":"Unabridged","title":"Rush Revere and the First Patriots: Time-Travel Adventures With Exceptional Americans","subtitle":"Time-Travel Adventures With Exceptional Americans","author":"Rush Limbaugh","rating_average":"4.37","narrator":"Rush Limbaugh","ubr_id":"457677","abr_id":"0","ubr_price":"11.99","abr_price":"0.00","ubr_memprice":"7.19","abr_memprice":"0.00","ubr_narrator":"Rush Limbaugh","abr_narrator":"","ubr_length":"Unabridged: 5 hr 21 min","abr_length":"Abridged: "}