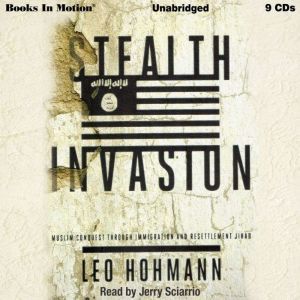 Synopsis
Americans are shocked by ongoing news reports chronicling growing chaos in Europe, where massive Muslim migration is wreaking havoc on the continent including horrendous acts of mass terrorism, an epidemic of rape and sexual assault against European women, and large, jihadist-rich enclaves where even police are hesitant to enter. Yet, few realize that America is heading down the same suicidal path. As veteran investigative journalist Leo Hohmann documents in Stealth Invasion: Muslim Conquest through Immigration and Resettlement Jihad, an international network of mostly Muslim Brotherhood-linked activists has been building its ranks within the United States for more than three decades, aided by a U.S. immigration system seemingly obsessed with welcoming as many unassimilable migrants with anti-Western values as possible. As a result, largely secret plans for major population changes in hundreds of U.S. cities and towns are already being implemented. As Stealth Invasion reveals, the Muslim Brotherhood has a well-defined strategy for conquering America, not necessarily with violent jihadist attacks although we should expect those to increase but through more subtle means collectively called "civilization jihad." According to the Brotherhood's own documents seized by the FBI, "civilization jihad" involves infiltrating and conquering Western democracies from within. Very simply, civilization jihad calls for changing a nation by changing its people and its values gradually, over time. Meanwhile, the world is undergoing a historic shift of populations out of the Middle East and Africa, and into Europe, Canada and the United States. Stealth Invasion connects the dots between the problems of growing violence and unrest that have plagued Europe and what is now unfolding across America and blows the lid off a corrupt, fraudulent program that has been secretly dumping Third World refugees, many of them radical, on American cities for three decades. Readers will meet the people and groups behind this shadowy resettlement network, which starts at the United Nations and includes the White House, the U.S. State Department, some surprising church groups, and corporate honchos involved in everything from investment banking and meatpacking, to Florida vacations and yogurt manufacturing. In Stealth Invasion, Leo Hohmann reveals how Congress has turned a blind eye to the program since President Jimmy Carter signed into law the Refugee Act of 1980, allowing the United Nations not American officials to select the refugees sent to our cities. As a result, those selected are increasingly coming from hotbeds of Sunni radicalism like Syria, Iraq, and Somalia while a growing population of persecuted Christians are left behind. The government uses a network of private agencies, most with churchy names tied to Lutherans, Catholics, Episcopalians, Jews and even evangelicals, to do the resettlement work, but the public is shut out of the process from beginning to end. No public hearings, no public notices in the local newspaper asking for their input. Americans have been kept largely in the dark about the radical plans to permanently transform their nation. Until now.In Stealth Invasion, Leo Hohmann shows that the breakdown is no coincidence and it hasn't manifested overnight. It's been brewing since the 1980s, but is now reaching the point where it is about to metastasize and overtake us all unless it is stopped now.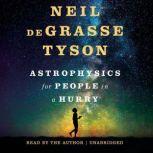 Astrophysics for People in a Hurry
by
Neil deGrasse Tyson
What is the nature of space and time? How do we fit within the universe? How does the universe fit within us? Theres no better guide through these mind-expanding questions than acclaimed astrophysicist and bestselling author Neil deGrasse Tyson. Bu...
Narrator: Neil deGrasse Tyson
Published: 05/02/2017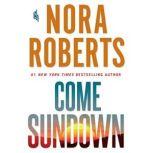 Come Sundown
by
Nora Roberts
Come Sundown named as one of Whoopi Goldberg's "Favorite Summer Reads" on ABC's The View and one of NY Post's biggest blockbuster "Whizbang Books" of the summer.A novel of suspense, family ties, and twisted passions from the #1 New York Times bestse...
Narrator: Elisabeth Rodgers
Published: 05/30/2017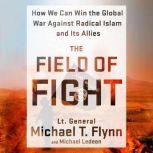 The Field of Fight
by
Lieutenant General (Ret.) Michael T. Flynn
A war is being waged against us by radical Islamists, and, as current events demonstrate, they are only getting stronger. Al-Qaeda has morphed into a much more dangerous, menacing threat: ISIS. Lt. General Michael T. Flynn is blunt and urgent. This ...
Narrator: Lieutenant General (Ret.) Michael T. Flynn
Published: 07/12/2016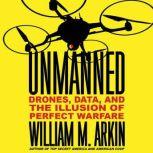 Unmanned
by
William M. Arkin
UNMANNED is an in-depth examination of why seemingly successful wars never seem to end. The problem centers on drones, now accumulated in the thousands, the front end of a spying and killing machine that is disconnected from either security or safe...
Narrator: William M. Arkin
Published: 07/28/2015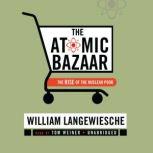 The Atomic Bazaar
by
William Langewiesche
In his shocking and revelatory new work, celebrated journalist William Langewiesche investigates the burgeoning threat of nuclear-weapons production and the inexorable drift of nuclear-weapons technology from the hands of the rich into the hands of...
Narrator: Tom Weiner
Published: 01/01/2006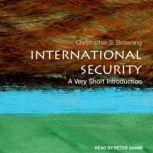 International Security
by
Christopher S. Browning
Using a broad range of international examples, Christopher Browning outlines the nature of the key debates about contemporary international security challenges, and discusses the inherent difficulties that exist in tackling them.
Narrator: Peter Ganim
Published: 06/01/2021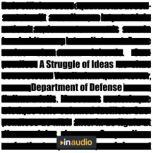 A Struggle of Ideas
by
Department of Defense
This audiobook is a reading of a report commissioned by the U.S. Department of Defense. Officially, the work is entitled: "Report of the Defense Science Board Task Force on Strategic Communication." Dick Hill, an accomplished reader of audiobook...
Narrator: Dick Hill
Published: 01/01/2005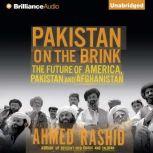 Pakistan on the Brink
by
Ahmed Rashid
What are the possibilities—and hazards—facing America as it withdraws from Afghanistan and reviews its long engagement in Pakistan? Where is the Taliban now in both of these countries? What does the immediate future hold, and what are Am...
Narrator: Arthur Morey
Published: 03/15/2012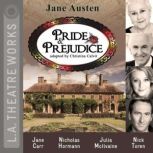 Pride and Prejudice (2012)
by
Jane Austen
A full-cast stage adaptation of Jane Austens classic novel. The dour, Mr. Darcy is anything but popular with the Bennets, especially when he fancies a member of their clan. And as Elizabeth reluctantly deals with Mr. Darcys advances, their romance ...
Narrator: Diane Adair
Published: 04/15/2013

{"id":"2074992","ean":"9781614539360","abr":"Unabridged","title":"Stealth Invasion: Muslim Conquest Through Immigration & Resettlement Jihad","subtitle":"Muslim Conquest Through Immigration & Resettlement Jihad","author":"Leo Hohmann","rating_average":"0","narrator":"Jerry Sciarrio","ubr_id":"2074992","abr_id":"0","ubr_price":"19.99","abr_price":"0.00","ubr_memprice":"11.99","abr_memprice":"0.00","ubr_narrator":"Jerry Sciarrio","abr_narrator":"","ubr_length":"Unabridged: 9 hr 55 min","abr_length":"Abridged: "}